Third Generation of Thomas Dollin Family in Australia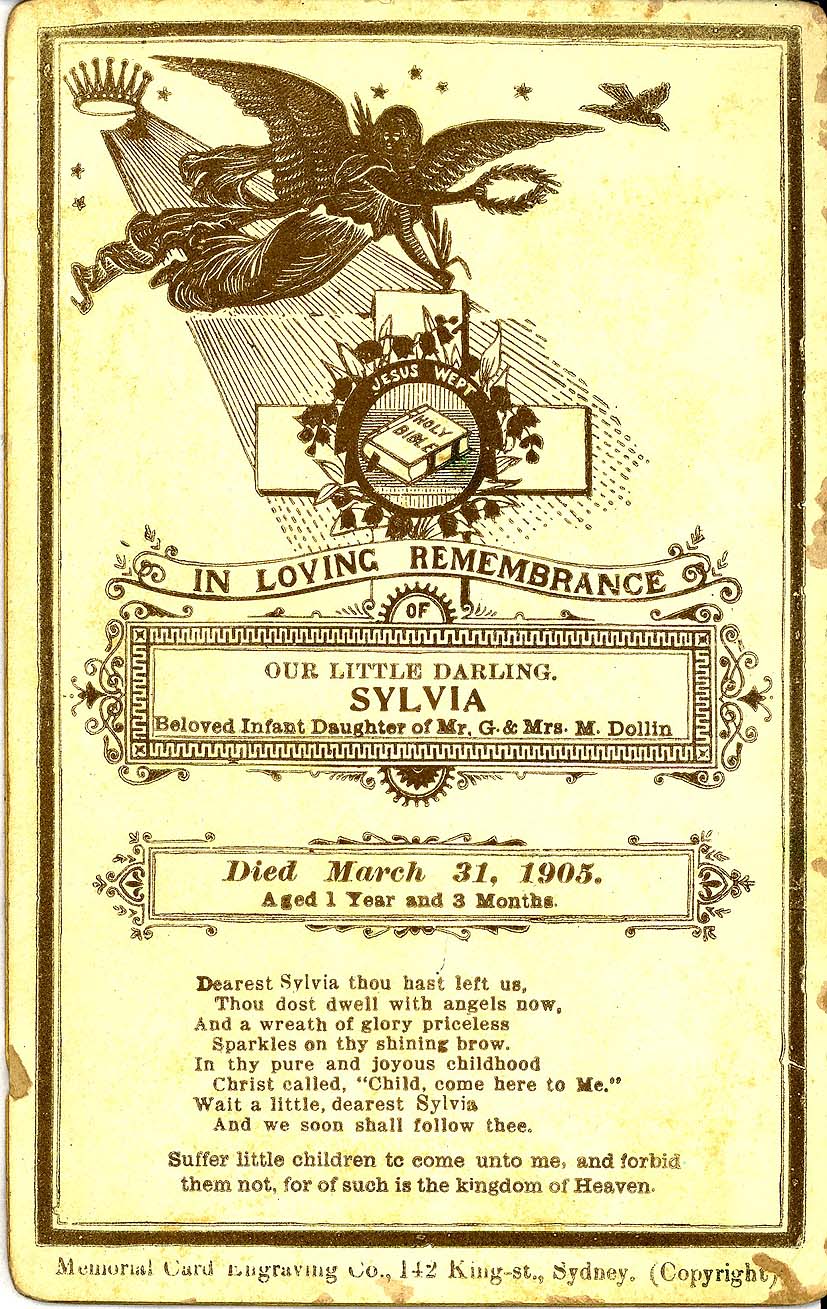 Sylvia Dollin was the daughter of George Albert Dollin.
She died in 1905 aged one year and three months. This is a special remembrance card that was printed for Sylvia.

Remembrance card brought to the 2007 Dollin Family Reunion by Clare Beaver.