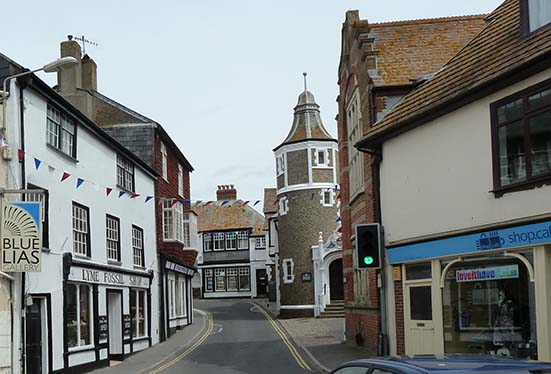 Above: Bridge Street near the centre of Lyme Regis where the Dollin's Old Fossil Shop once stood.

Below: the famous Cobb sea wall that protects Lyme Regis harbour - as featured in the beautiful film, The French Lieutenant's Woman.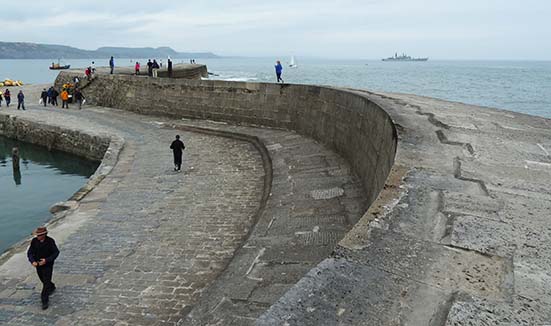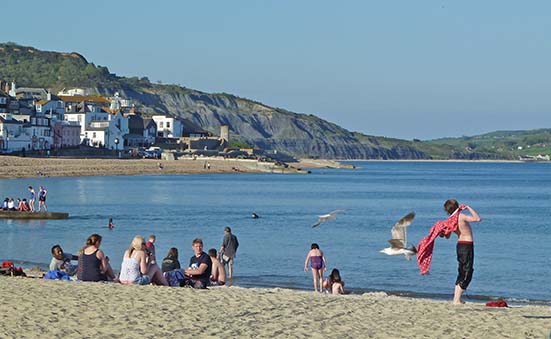 Above: Visitors enjoying the beach at Lyme Regis. Buildings in the old centre of Lyme Regis can be seen in the background and then to the right of that the unstable Black Ven cliffs where Mary Anning found so many fabulous prehistoric reptile fossils.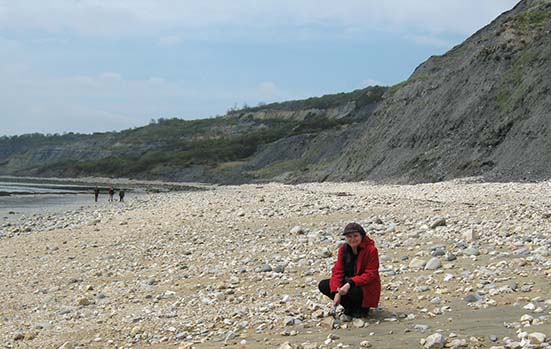 Above: Anne Dollin fossicks for fossils on the beach east of Lyme Regis beside the Black Ven cliffs. Here Mary Anning found spectacular fossilised skeletons of extinct marine reptiles in the early 1800s.

Below: some of the dozens of huge ammonite fossils embedded in the 'Ammonite Pavement' on the beach west of Lyme Regis.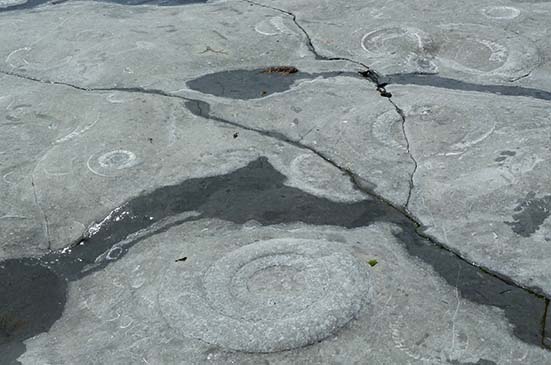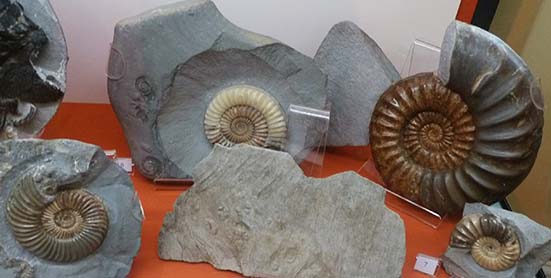 Above: Ammonites: fossilised spiral shells of extinct marine molluscs from Lyme Regis, displayed in the Lyme Regis Museum.

Below: Les Dollin with ichthyosaur skeletons found by Mary Anning at Lyme Regis. These spectacular fossils are displayed in the British Museum of Natural History in London.