The following Dollin family tree begins with the ancestors in England in the 1800s, John Dollin and Mary Ann Gould and works down through five generations of Dollins in Australia to the author, Les Dollin, at the present time.

Four branches of this Dollin Family immigrated to Australia and three of these (from Henry Dollin, Thomas Dollin and Jane Dollin) established families in Australia. These branches are shown in green.

Click on the blue underlined links in the diagram below to read more about the individuals and families in the Dollin family tree!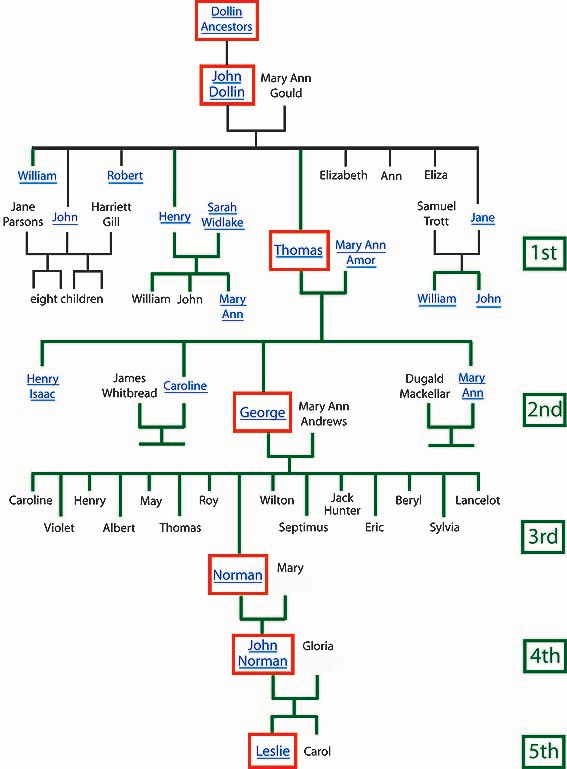 Much of the information about the early Dollin ancestors in England was derived from the Genuki website that provides a valuable online transcript by Phil Mustoe of baptisms, marriages and burials in Dunster, Somerset, England.
Other valuable information came from family historians, Kerry McConnell and Lyn Forde, and from many Dollin family members including Clare Beaver, Reg and Doris Lock, Lynette Martin, Margaret Morters, Phil and Louise Drew, Kristine Wood, Barry Dollin, Joan Dollin, Gloria Dollin, Wendy Dollin and Les Dollin.
If you have published information about related branches of this family on your website and would like to exchange a link with our site, please contact us!