Second Generation of Thomas Dollin Family in Australia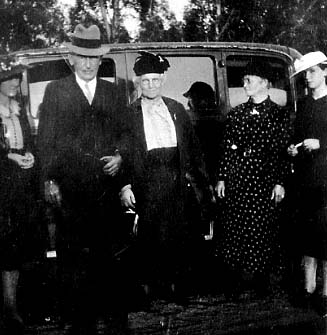 Dugald James Mackellar (Jim) married Mary Ann Dollin (Polly), sister of George Albert Dollin.

Dugald Mackellar is shown here at Mamre Road, St Marys, at the laying of a memorial plaque at a campsite of the explorers who first crossed the Blue Mountains.
In the photograph are (left to right) Louisa Dollin (wife of Jack Hunter Dollin); Dugald Mackellar and his wife, Mary Ann Dollin; Mary Ann Dollin (nee Andrews); and Doris Lock (nee Dollin).

Photograph courtesy of Doris and Reg Lock and their daughter, Louise Drew.