Third Generation of Thomas Dollin Family in Australia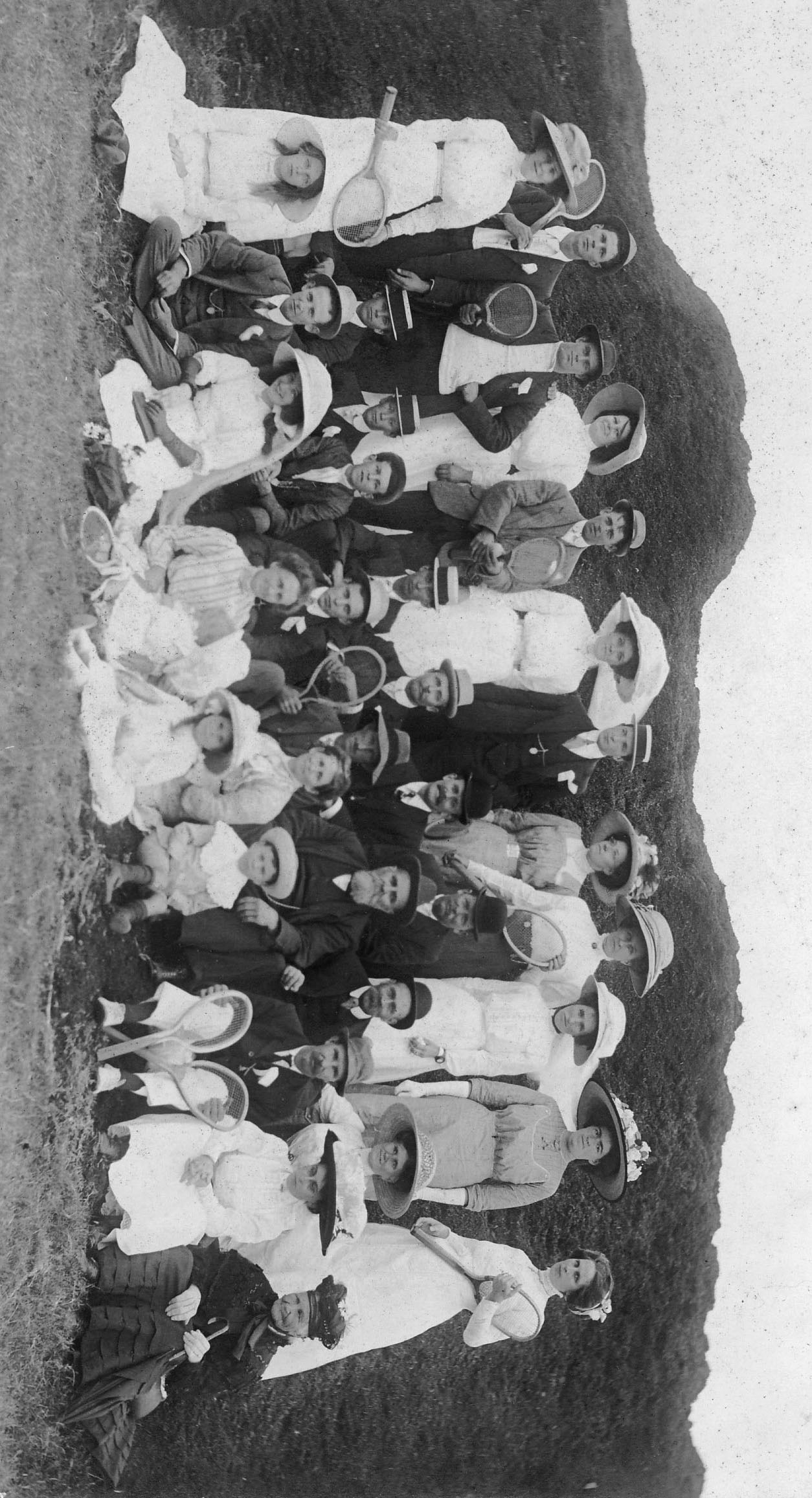 A Tennis Gathering at South Creek in 1910.
Standing at back: 5th from left, Norman Dollin.
Middle row sitting on far left: Septimus and Wilton Dollin.
Front row sitting: 2nd from left, Albert Dollin; 5th adult from left, Mary Ann Dollin nee Andrews with children Beryl (in front) and Lancelot (beside her); far right hand side with umbrella, Mary Ann Dollin nee Amor.